The Real Conversations programme of public conversations and events was funded by the Department for Levelling Up, Housing and Communities as part of their Faith New Deal Pilot Fund. This was delivered by the Together Network - a union of 15 faith-based partnerships and led by Transforming Plymouth Together.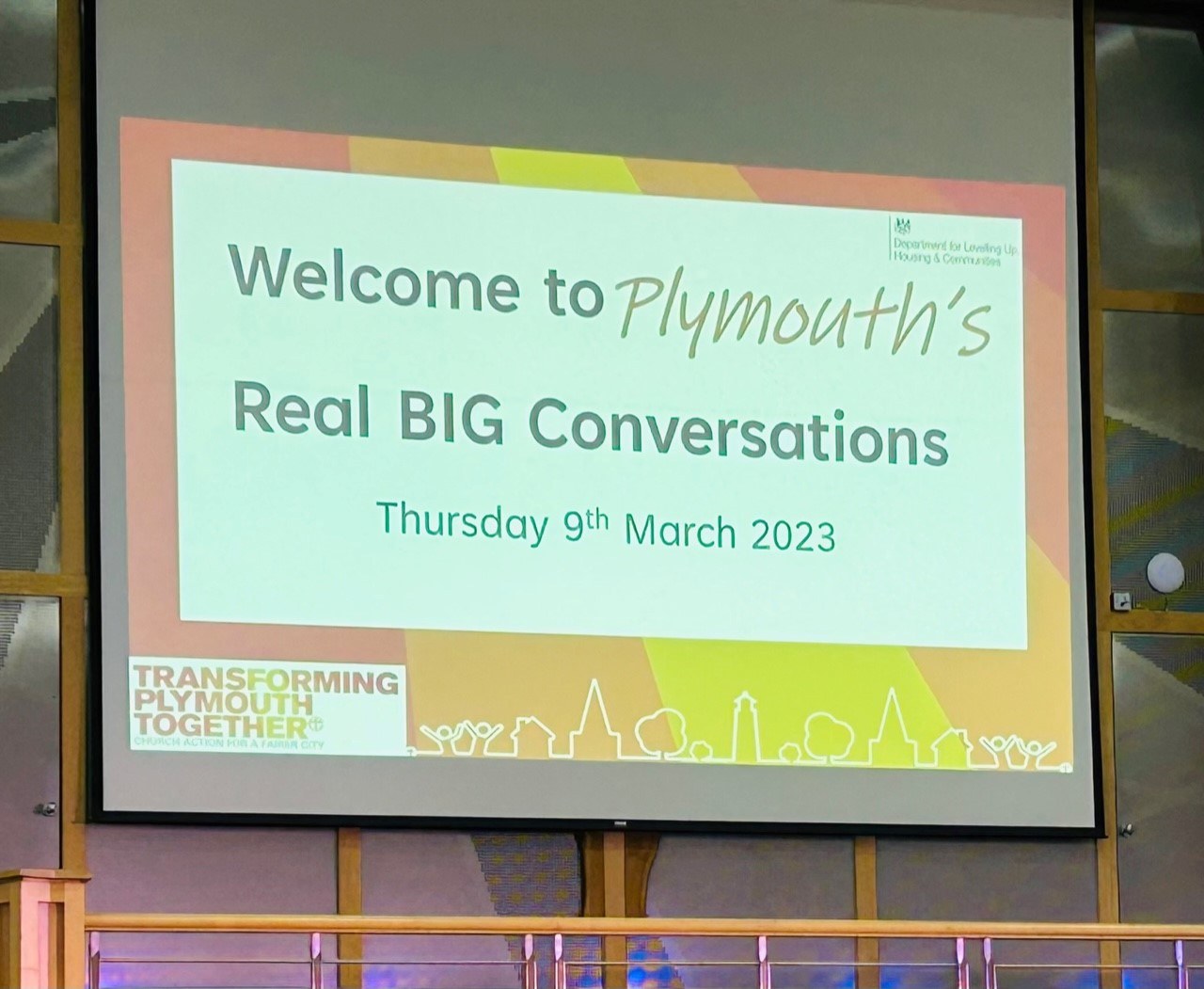 In total TPT facilitated 27 smaller conversations in 9 churches & community venues across Plymouth, which were predominantly attended by members of the public, faith leaders and local charities.
St Marks, Ford
Mutley Baptist Church, Mutley
Four Greens Community Trust, Whitleigh
Devonport Baptist Church, Devonport
Marjon's Chaplaincy, Derriford
Devonport Live Cafe, Devonport
Ridgeway & Woodford Methodist Churches
The Pioneers Project, Barne Barton
Arts, Craft & Giggles
Methodist Central Hall
Several topics were identified as mattering most to Plymouth and City Services, Healthcare & Education were chosen to be explored in greater detail in our three Real BIG Conversations. We are especially grateful to the hundreds of people who live, study or work locally who took part and to catch up on their thoughts, ideas and comments you can access the full Plymouth review here.