Recognising that during the colder winter months people aren't always able to access a warm space, TPT resourced 100's of Winter Warm Packs for churches and charities to give out across Plymouth.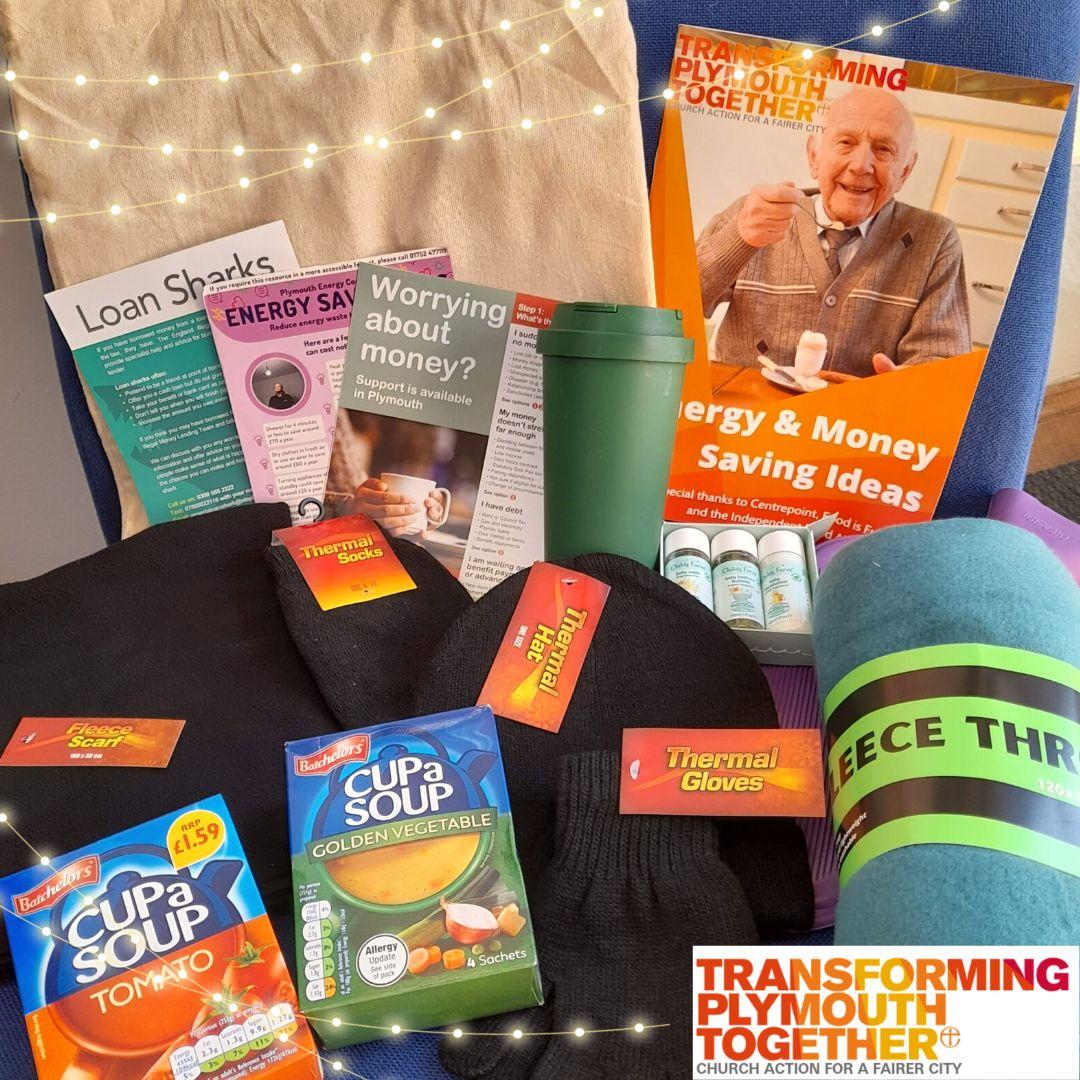 Our warm packs included warm clothing, blankets, hot water bottles, kettle friendly food, recipes for low energy cooking, our energy & money saving booklet and signposting information from support agencies throughout the city.
We were able to provide churches, charities and community groups with 100's of warm packs to give to elderly or vulnerable people, and also families living in lower income households.
As well as 30+ city churches who gave out our Winter Warm Packs, we also provided packs to the following charities and community groups:
Shekinah
Wolseley Trust
Age UK
Hamoaze House
Argyle Community Trust
Four Greens Community Trust
Plymouth Soup Run
Rees Wellbeing Hub
Barnardos
Harbour
Livewell
Stonehouse Community Fridge
Safe Families
NHS
Plymouth Libraries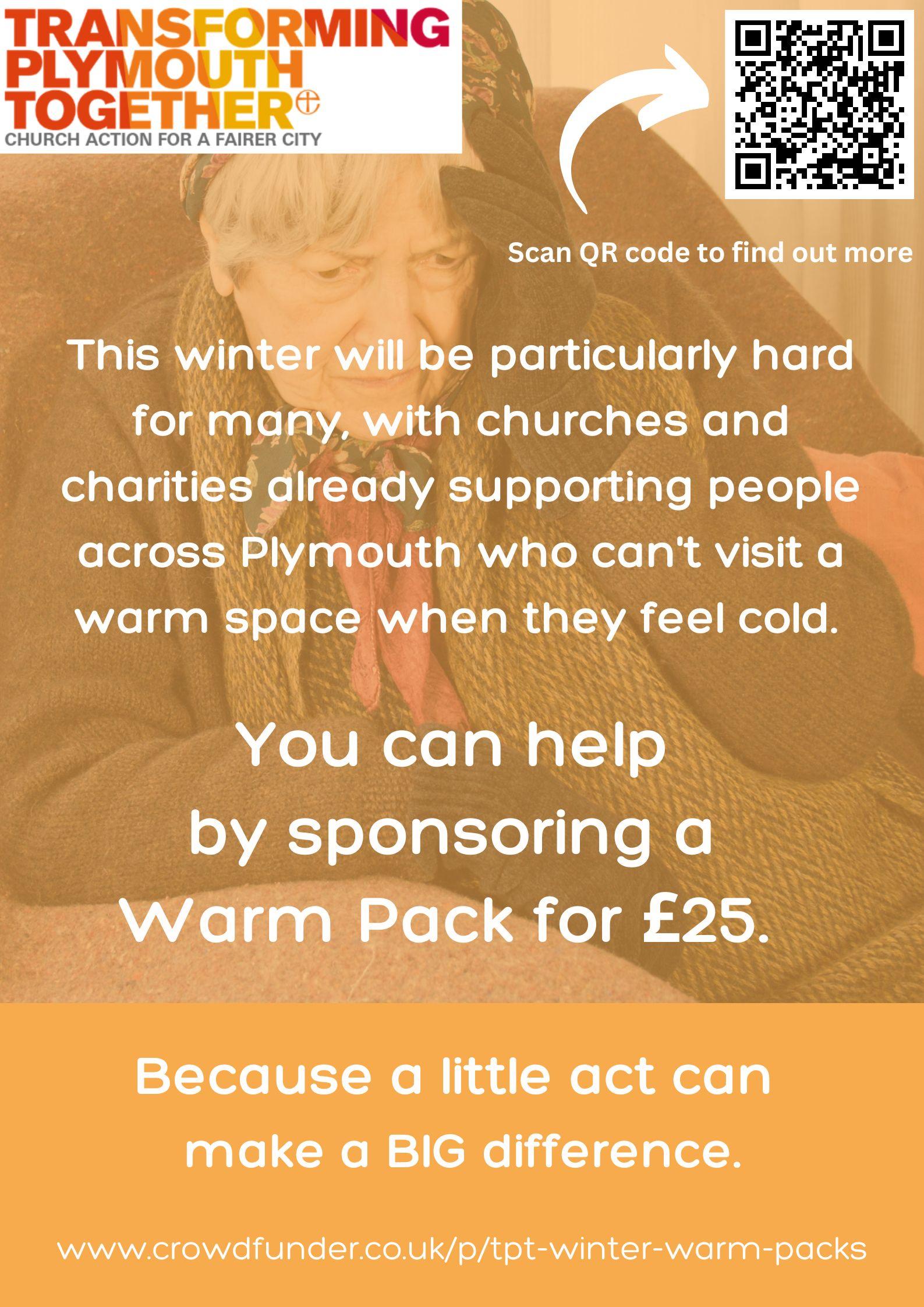 Due to the positive feedback and demand for these packs TPT ran a successful Crowdfunding campaign and we are grateful to everyone who donated and sponsored a warm pack in this way. We were especially grateful to Plymouth City Council & Aviva Insurance who match funded many of the donations received.