Partnering again with with Argyle Community Trust, we decided to offer much more than a Food Hamper to lower income households for Christmas 2022.
By working together and involving Food is Fun cic, Plymouth City Council, Plymouth Energy Community. Plymouth Libraries and Ginsters, we were able to bless 150 households with food, energy and activities for three months of the winter.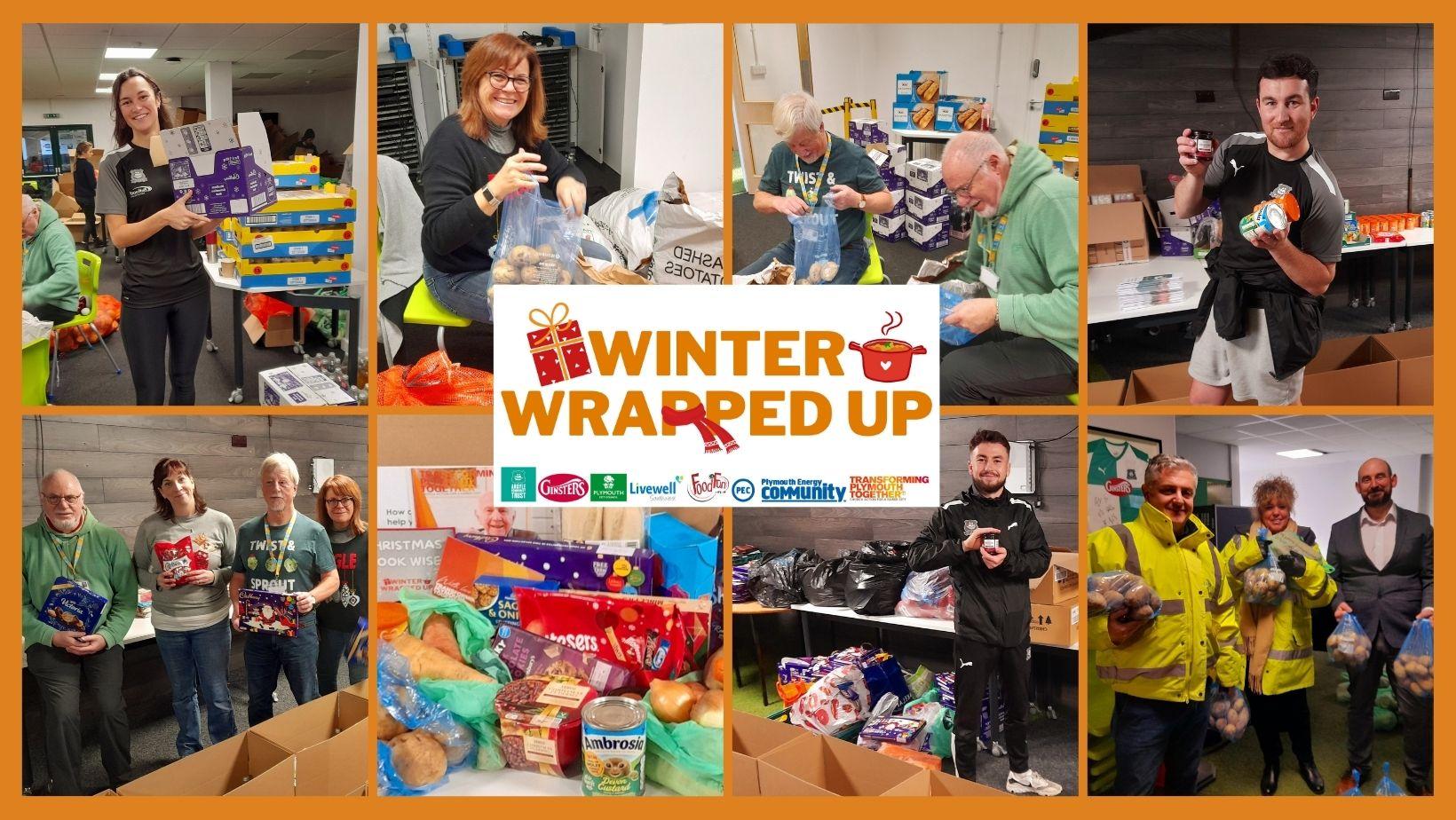 Referred by churches who knew the families, 150 households were identified as experiencing financial or personal difficulties in the lead up to Christmas. We provided each family with a package of wraparound offers in order to have maximum impact and create a network of support for the future. Almost all interaction with each family was via their church to help build their relationships and allow continual signposting and church resources to be available throughout the project.

As part of Winter Wrapped Up, each family was offered:

A luxury Christmas food hamper
A food and hygiene pack
A supermarket market food voucher in January & February

Books and toys for children
A slow cooker, recipe books and budget friendly cooking session
Free February football children's activity event
Access to energy advice and support